What's more important
than your family?
Nothing.
[pullquote_right]I enjoyed having Clearskies Window Cleaning Services come to my home. My windows were spotless! I felt very safe having the crew go anywhere in my home. Also, I appreciated the professional manner in which my questions were answered. The service was prompt and exceeded my expectations. We will definitely have Clear Skies back! – Esi Zion from Edmonton, client since 2010, found us on Homestars.[/pullquote_right]
That's why Clear Skies Window & Gutter Cleaning obsesses over finding new ways to be even friendlier to your family's unique needs and challenges.
Do you have young children that need a nap in the early afternoon? No problem! We'll start with their rooms first, and make sure that we don't clean their windows on the outside until they wake up.
Are you feeling a little shell-shocked from your last "window cleaning contractor"? Lots of strange tattoos? Dirty? Smelly? Rude? Abrupt? A little freaky looking?
We totally understand.
That's why Clear Skies Window & Gutter Cleaning has a "technician comportment protocol" in place, ensuring that you always, always, always feel safe and in control, and that your family continues to come first.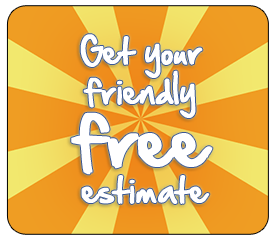 And much more.
Please call or text 780-995-1181 right now for your free, no obligation estimate, and discover the difference that insisting on the family-friendly window cleaners at Clear Skies Window & Gutter Cleaning can make in your life!
Or click on the button on the right to use our easy-price estimate guides right now, to get a ballpark idea of how much your home's window or gutter cleaning service might cost.