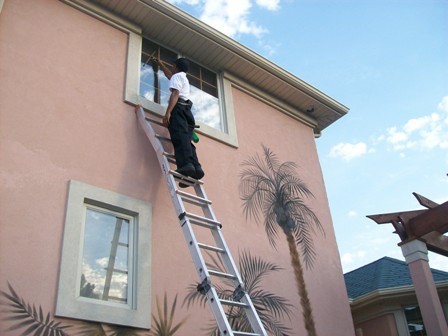 Chances are you are.
The truth is, with fewer competitors in the business, the old companies used to be able to charge whatever they wanted, and truthfully, you would have had to pay it.
Thankfully for you, times have changed! Now, for as low as only $139, you could have all of your home's exterior windows perfectly cleaned, along with the frames and sills. Imagine feeling like you just got a house full of clean windows for less than a hundred fifty bucks!
If you've been overpaying for professional Edmonton window cleaning until now, don't beat yourself up. You didn't really have much of a choice. Now, all of that has changed.
How much could you save?
Why not call or text 780.995.1181 right now for your free estimate? It will only take you a minute, and you'll hear back from us right away. Text or call us right now!
When you pick up the phone right now, and dial 780.995.1181, after a ring or two, you'll hear the owner, Seth Glick, answer with the words "You've reached Seth with Clearskies. How can we make your life a little easier today?"
Why not go ahead and call right now?
Life is too short not to love your window cleaner.